#1-

Linkedin: what is it exactly ?
Linkedin is a social network principally intended for businesses and used for professional networking..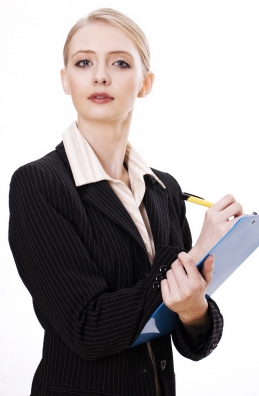 Your profile is the equivalent of an on-line resume, only more complete.
Everything is there from your education to your most recent professional activity not forgetting employer/client recommendations and the extent of your professional network (i.e., do you have a huge or an inexistent following).
Your prospective clients/customers, colleagues et al can discover your professional history in just a few clicks and (it's only justice)….vice versa!
This is an opportunity to present yourself in your best light. Linkedin is suit and tie whereas you can surf on Facebook wearing shorts and sandals (or whatever).
#2-Why create a profile on Linkedin ?
TO DEVELOP YOUR PROFESSIONAL NETWORK (but that's not all)
In fact being present on these networks is an excellent way to develop your contact list : get in touch with the people you know so they can become part of your Linkedin or Video network. Once your invitation has been accepted, you can follow their professional activities in real time: new job, change of activity, membership in a common interest group… precious!
These social networks are also valuable because they improve your online visibility via their excellent referencing on the principal search engines. So groom your profile!

Finally, they give you access to groups of experts to whom you can ask questions or demonstrate your know-how …your own personal support group in a way.
#3-
Linkedin or Viadeo … what are the numbers?
Linkedin is world leader in its domain with 100 million users representing 170 industries. Needless to say all of the major international brands and experts are present.
Viadeo is number 1 in Europe and particularly in France (The Frenchies like to cultivate their difference) … with 35 million members, this network is so well established in France that it is practically impossible to ignore.
So, unless you leave in Europe, you don't need to create a Viadeo profile, but you can't avoid Linkedin!
#4-Is this going to require a lot of time ?
It's not complicated to create a Linkedin profile. On the other hand you have to do it right. Take the time to fill out the form correctly. Adapt your text to the on-line model. Don't just do a copy/paste of your existing resume. Find the right words to be both forceful and concise. Select your key words carefully to improve your visibility.
Your profile should follow the same rules as a mini-internet site!
Once your profile has been completed, unlike Twitter and Facebook, there is NO NEED (hurray! hurray!) to revisit it on a daily basis.
A weekly visit will be sufficient for you to keep informed of the activities of your network, participate in your expert groups and invite new contacts.
#5-
Is this going to cost me money ?
There are several levels on Linkedin.  The first level is FREE (and in my opinion largely sufficient). You have to pay to get access to the features of the other "premium" levels.
Follow the guide…
http://www.freedigitalphotos.net/images/view_photog.php?photogid=371